Monday, April 17, 2006
OCTOBER 26, 1983 - THE DAY THE MUSIC DIED
Chuck Klosterman gives this date as the year zero of 'glam metal'. I use it as the marker for the end of Heavy Metal. It is the release date for Motley Crue's 'Shout at the Devil'.
An argument could be made that suggests this trend began with the release of Van Halen's first album in 1978.
Van Halen would become the blue print for the LA glam metal/hair metal of the mid eighties - an offshoot of Heavy Metal that was neither heavy, nor metal.
It took a few years, but by 1984, what was known as Heavy Metal was dead and gone. All the good old Hard Rock/Heavy Metal bands of the seventies had either broken up, or jumped on the Hair Metal bandwagon. Black Sabbath officially sucked on 1983's 'Born Again'.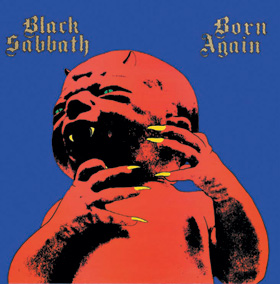 Judas Priest's 1984 release 'Defenders of the Faith' was a formulaic rehash of their previous record 'Screaming for Vengeance' which in hindsight shows all the signs of the mediocrity that has plagued that once great band ever since.
Crappy formula based Priest......
The good stuff.....
Thin Lizzy were embarked upon their farewell tour in 1984. UFO had become a drug addled shadow of it's former self, and even AC/DC was showing signs of suckiness on 1983's 'Flick of the Switch'.
AC/DC's misguided eighties releases....
The good stuff........
The most telling of all - Motorhead's 1983 release, 'Another Perfect Day' was deeply affected by the melodic guitar playing of former Lizzy axeman Brian Robertson.
I still like the record, but not as much as this one......
The Scorpions released their mammoth selling 'Love at First Sting' in 1983.
I'd say 1980's 'Lovedrive' rocked me much more akin to a hurricane than that, again, formulaic record.
Even the NWOBHM (new wave of British heavy metal) bands were putting in lackluster performances on vinyl. Iron Maidens' last good record was 1983's 'Piece of Mind', Saxon's 1984 effort, 'Crusader' sucked even to those who thought that they didn't always suck. Udo left Accept, and Krokus opted for sheen where grit had served them best.
The problem was, it had all been done. The only thing left to do was cash in, so they did. At the same time all these new bands kept popping up out of LA. - Ratt, Poison, Skid Row, ect..... In 1984, a metalhead was asked to make a choice - Motley Crue, or Metallica - Glam or Thrash.
I went back instead, I discovered where the music came from, and in the process I found The Stones, Pink Floyd, Punk Rock, Prog Rock, anything other than what was being sold as metal. I knew it was dead, and I thank Sub Pop for finally driving the steak into it's ungodly heart.
Comments:
Bull's-eye assessment to me, although I didn't mind the Robertson Motorhead record. I remember being far less enthused about "Screaming for Vengeance" when it dropped against their previous efforts even though I saw Priest a gazillion times that summer and thought they still rocked out live.
Despite it all, I still enjoy a great deal of the "hair metal" music and will often make sure a disc of the genre is in the car to mix it up a little. After all, it was the heyday for a lot of great guitar players. Playing geeky music, but awesome players.
Post a Comment
Links to this post: