Wednesday, May 31, 2006
OSSO BROOKLYN
After the BIG MOVE that occupied Memorial Day weekend for the Legal Diva and myself, I needed a day of rest - and cooking. I stopped in Whole Foods and perused the produce and meat. While in the produce section I found myself in a root veggie frame of mind - I picked up turnips, parsnips, carrot's, and taters, as well as some leeks. Although I did not know what I was cooking, it seems I knew what I was using.
I approached the meat case, and my eyes locked on the veal shank - Osso Bucco it would be. I also picked up some bangers, and one Thai seasoned sausage for snacking purposes.
I have never attempted Osso Bucco before, but I knew that it involved slow cooking the veal shank in a stock with veggies. For the real deal, read
this
.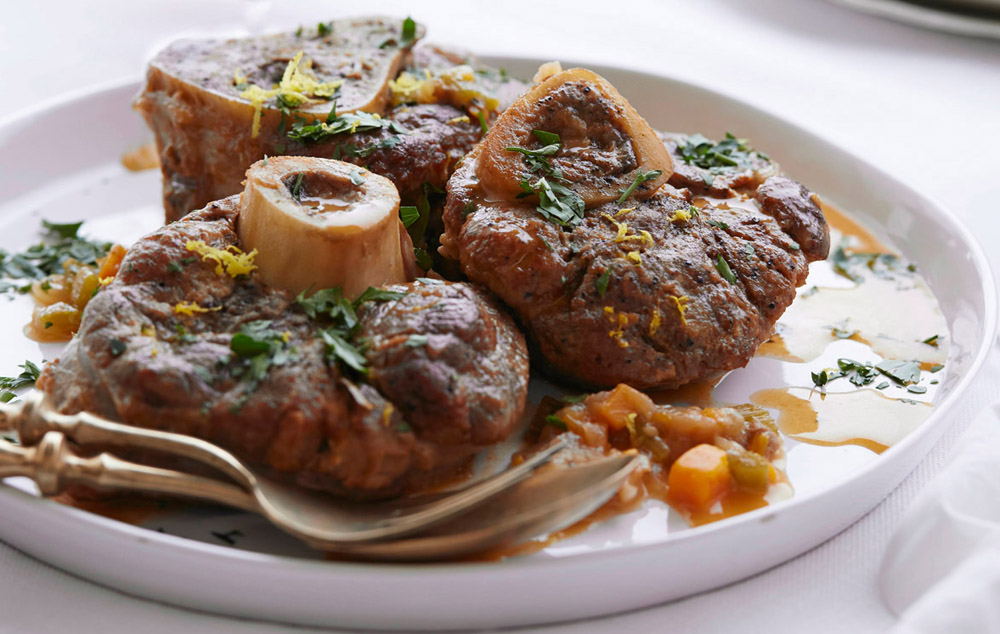 What I did was sear the veal shank on all sides in some olive oil and chopped garlic in a large pot. I then dumped about two cups of red wine in the pot (Yellow Tail Shiraz). I let that simmer for a couple minutes, then I added about two cups of beef stock, just covering the shank.
I plopped in the taters - I used new potatoes, I like the little wee taters, mostly because I don't have to peel 'em - diced turnips, diced parsnips, and sliced carrot's. I let that cook down for a bit. I did all this on the stove-top. Traditionally Osso Bucco is done in the oven, but I was using the oven to cook all the meat (chicken and steak) I had been marinating since the day before. I like a well stocked larder.
After a bit I threw in some chopped cabbage, and after another half hour or so, I added some chopped leeks. We are now well out of bounds as far as traditional Osso Bucco is concerned, but fuck it, who cares? I knew it would be tasty.
I let that simmer for about an hour and a half.
It was tasty. Maybe next time I will use the flour and the oven, but I don't think I did too bad winging it.
Links to this post: