Monday, April 07, 2008
BLOW MY FUSE
Not my favorite song, but the video captures the energy of one of the greatest live acts ever.
They have
reformed
without AWOL bassist Donnie Purnell and can be caught in the act hitting the boards once again.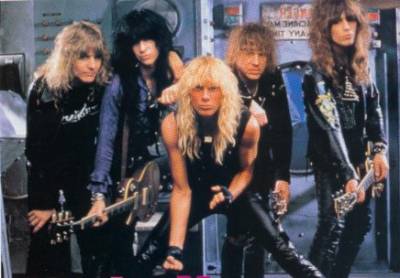 Comments:
"...greatest live acts ever"
That's a bold statement if it wasn't true, but everyone of their shows I went to I had an absolute blast. They were a tough sell for me at first, but once I gave them a listen I was hooked. I hope they can make a serious go of it.
Post a Comment
Links to this post: